"Either the best or nothing at all - that's why we chose the GOODFELLAS once again. And our expectations were exceeded."
30.000 – that's even for the GOODFELLAS something special. We spoke to Anna & Basti after the show: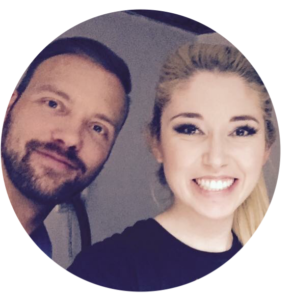 You've just returned from a very special gig – what does a typical performance day look like? 
Basti: If we take yesterday's job, for example, we were knackered from getting little sleep but super happy and full of positive vibes from the gig we had played the day before.  At 7.45 am we set off towards Bremen. On the road we keep things relaxed: taking a nap or doing crosswords. The driver usually plays music or we're listening to new recordings from our rehearsals. Yesterday was one of the more chilled journeys to recharge the batteries for what was to come.
Anna: We arrived at 1.30 pm after being stuck in traffic for a while. We were absolutely stunned by the size of the area and the massive stage. I think we all took pictures and posted them online –  haha. Then we continued to set up and go through with souncheck.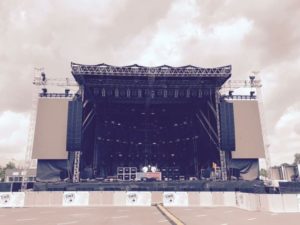 Basti: The instrumentalists set up and the vocalists usually support them or do other tasks our project manager has assigned us to. After the soundcheck we went back to the hotel to catch up on sleep or relax for a while.  I watched some football.
Anna: Around 10 pm we headed back to the venue where John Diva was playing and that was BIG! He rocked that stage! BAM! We put some last touches to our outfits and make up. Around midnight it was time finally time for our pre-show ritual, where we come together in a circle and say some sort of oath for the show ahead.
Basti:  This time our guest percussionist Albert took over and that was fun! Then we were off to take the stage and BOOM. Two hours of fireworks!
When we come off stage (around 2.30 am this time) we usually hug and thank all band members and then start to pack up the equipment. Some of us like to take things a little slower and prefer to have a drink or something to eat. That's why good catering is definitely important. I think with these flexible hours you're depending on those opportunites to refuel your body. In Bremen everything was brilliant. The backstage area was huge and the crew was lovely. We had a quick chat with a few of the other bands but then we packed up the car, went back to the hotel and got another four hours of sleep.
Anna: I think we all dropped to our pillows with a smile on the face. Now Henning, Lewin, Nicole and the two of us are on Bus 1 and heading home. I think the others will follow by 11 o'clock. The five of us have another show tonight, that's why we had to head off earlier…
What does it feel like to be on stage in front of  a audience this big? 
Basti: The feeling is insane. It's the best feeling in the world when the audience lifts their arms because you asked them to or if they sing along. It's not about having power over them but rather this sense of community and shared pleasure.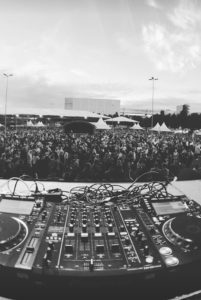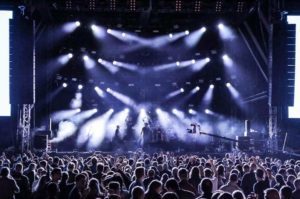 Do you prefer 30 or 30.000?
Anna: That's a good question! I like both, as they both have something very special to offer – a total different energy, really. I don't think I could choose one.
Basti: I would say 30.030. The more people come together in joy, the better. But just to be clear: 30 people would get the same dose of GOODFELLAS as 30.000 do!
Do you get more nervous when there's more people in the audience, Basti? 
Basti: No, but the anticipation grows.
Anna, do you still get stagefright?
Anna: That's different each time. Sometimes I do, sometimes I don't. When I do get stagefright, I try to focus to keep the nervous energy in check and increase the positive feeling of anticipation. If that works, I'm glad… if it doesn't, then that's fine too. As soon as you're on stage you simply don't have time to worry and you don't want to either. All you want to do is enjoy that you are able to do what you love.
Anna & Basti in the GOODFELLAS showreel: