"MISTER LOOP played the right background music for a relaxing evening and created the perfect atmosphere.
We were very enthusiastic about his professionalism and his casual appearance and would put the event into practice with him again".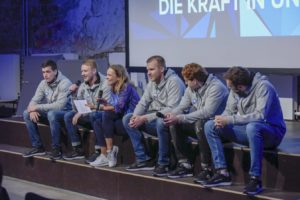 Photo: BHC
The first partner meeting of the national league club Bergischer Handball-Club 06 of the season took place in Wuppertal's biggest coworking space "Codeks". MISTER LOOP accompanied the meeting musically with guitar, vocals and loopstation and his charming, cheerful way.